Credit Card Processing Services for E-Commerce Industries
High Approval Rates
Multi-Currency Solutions
High Risk Solutions
Free Application
Reliable Payout Schedule
Secure Payment Gateway
For more than a decade, JJS Global has been building its network of domestic, offshore, and international acquiring banks. From low risk to high risk and everything in between, we can offer merchant accounts to online businesses in most e-commerce industries. Whether you are looking for your very first online merchant account or you are an e-commerce veteran, you can rest assured that you will find a credit card processing solution that is right for you.
Apply Now for a Merchant Account Online!
Acceptable Online Business Categories
JJS Global works with online business owners in the following e-commerce industries.
Adult
Adult Toys
Adult Videos
Airline Tickets
Antique Collectibles
Apparel
Astrology
Binary Options
Bitcoins
Car Services
Cigars
Cosmetic Jewelry
Credit Repair
Collection Agencies
Computer Hardware
Continuity
Dating Websites
Debt Consolidation
Direct Response
Downloadable Software
E-Cigarettes
Educational Software
Electronics
Escort Services
Extended Warranties
Fantasy Sports
Financial Services
Fine Jewelry
Forex Trading
Greeting Cards
Hospitality
Insurance Brokers
Internet Gambling
Law Firms
Loan Services
Magazine Subscriptions
Matrimonial Services
Medical Collections
Medical Marijuana
Membership Sites
Mobile Apps
Multilevel Marketing
Multimedia Streaming
Nutraceuticals
Online Auto Parts
Online Casinos
Online Poker
Online Gaming
Online Retail
PPI Claims
Penny Auction
Personal Injury
Pet Supply
Pharmaceuticals
Phone Sex
Satellite TV Repair
Scholarship Programs
Social Gaming
Stock Trading
Strip Clubs
Tax Services
Tech Support
Telemarketing
Ticket Agencies
Timeshares
Travel Agencies
Website Design
Weight Loss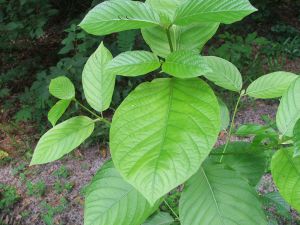 We specialize in helping companies grow, by assisting in payment solutions so you don't miss out on valuable sales. If you're in the Kratom sales market, you will benefit from learning more about our Kratom credit card processing benefits.
Whether you have a traditional swipe system in a brick and mortar shop, a website where you accept payments online, or a pop up kiosk where you have to be mobile, we have a proven track record of helping a variety of companies succeed.
We know that you have a unique niche in the marketplace, and we are here to help set your company apart, with interesting business solutions and strategies. Here are three ways we go above and beyond with our service to you.
Online Orders
In this digital world we live in, online shopping is where it's at. It's the pulse of the consumer. Online orders are steadily increasing as people get busier and choose to do their shopping from the comfort of their homes.
If website orders are part of your livelihood, then you already know that 9 out of 10 of these online shoppers pay for their transactions using a credit card. Do you need a better option for processing these payments?
Have you missed out on a portion of this valuable market due to not being approved for merchant accounts through other companies? We can help you succeed. We specialize in processing payments of all kinds, and we provide unprecedented, out-of-the-box solutions for your growing company.
Assistance for High-Risk Merchants
Are you a brand new startup company with little to no credit history, needing help with Kratom credit card processing? Maybe you have some blemishes in your financial past and have been having a difficult time securing credit. Is your business subscription-based? Do typical charges run in high dollar amounts, with big ticket wholesale orders?
These are all situations that are considered high-risk in the financial market. Luckily, we have established ourselves for the sole purpose of helping those in your situation. We are here to help with those high-risk transactions. We are key players in our field, and we provide you with the knowledge and support to go along with that.
Unbeatable Client Support
We'd be nothing without our customers. We value their patronage, and that's why we are available to help assist with any questions you have. We offer online troubleshooting, as well as live customer support. Our dedication to our clients is unsurpassed, and we look forward to serving you.
We offer free consultations with a specialist to set you up with the specific products and services that best suit your company's - and your customer's - unique needs. We go through all of your options, and we present our clients with a wide array of products and services that will set you apart in the market.
You've done your homework in carving out a place in the industry, and we want to help meet your Kratom credit card processing goals. Whether you've had trouble securing a merchant account in the past, or you're just looking for a better way to make your online payment system run smoothly, we offer a variety of solutions to meet your needs.
Kratom Credit Card Processing
JJS Global, Inc.
224.535.9462
1546 Fleetwood Drive, Elgin, IL 60123
View Larger Map
We welcome your comments!
Does Your Industry Qualify?
Take a look at the list above to see if your e-commerce industry is accepted by JJS Global. If you don't see your industry, or aren't sure which industry your business is in, do not worry! JJS Global works with most e-commerce merchants since many of our merchant accounts are customized on a case-to-case basis. The best way to see if you qualify for JJS Global's merchant services is to contact a representative at 1.224.535.9462 or fill the Contact Form to get started.
Get Up and Running in No Time
Once you are approved for an e-commerce merchant account, you may be able to start accepting payments in as little as 1-2 business days. Our in-house merchant account managers work with your new acquiring bank to set up the particulars while our tech team integrates your website with the JJS Global payment gateway.
Check Back for More E-Commerce Industries
As JJS Global forges new partnerships with acquiring banks all over the world, new acceptable e-commerce industries will be added to our list. Keep checking back for added industries, and contact us today if you're in need of a fast credit card processing solution!
Our PCI Compliant Gateway's Features & Benefits
Virtual Terminal
Recurring Billing
Free Shopping Cart
"Buy Now" Button Generators
Email Invoicing
Customer "Vault"
PCI Certification
QuickBooks SyncPay
Mobile Payments
Batch Uploads & API Integration
Fraud Protection Tools
VbV & 3DSC
AVS & CVV Rule Matching
Load Balancing
Apply Now for a FREE & No-Obligation Quote for a Merchant Account!